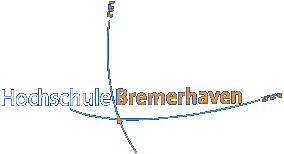 IAE

Institut für Automatisierungs- und Elektrotechnik
---
[Recommendations for written exams (english version)]
---
Empfehlungen für schriftliche Klausuren
Vergessen Sie nicht die Angabe von Namen und Matrikelnummer auf Ihren Seiten.
Sie können verschieden Farben verwenden, aber möglichst nicht die Farbe rot. Ihre Angaben und die Korrekuren lassen sich so besser auseinanderhalten.
Schreiben Sie möglichst nicht auf die Rückseiten der Aufgabenblätter und verwenden Sie für jede Aufgabe neue Seiten.
Die Seiten sollten Sie bei der Abgabe in die richtige Reihenfolge bringen. Das erleichtert die Korrektur außerordentlich.
Häufig werden Aufgaben nicht durch fachliche Lücken vergeigt, sondern durch "handwerkliche" Fehler. Üben sie mathematische Umformungen (Auflösung von Gleichungen, Lösung von Gleichungssystemen, Additionstheoreme usw.).
Einheiten und Zahlenwerte: verwenden Sie technisch übliche Zahlenwerte und Einheiten. Die Geschwindigkeit wird beisielsweise nicht in Hz/Dioptrien angegeben, sondern in m/s. Auch ist i=0,00006274536329A keine akzeptable Lösung, sondern i=62,75µA.
Taschenrecher: Lassen Sie den Taschenrechner die ganze Arbeit machen. Heutige Taschenrechner kennen alle Konstanten und beherrschen auch die Umwandlung in die technisch gebräuchlichen Einheiten. Im Beispiel des abgebildeten Taschenrechner übernimmt das die ENG-Taste (ENGineering-Format). Das sollte ein brauchbarer Taschenrechner können. Fast jeder Hersteller hat diese Taschenrechner im Programm.
Don't forget to put your name and "Matrikel number" on your sheets.
You can use as many colors as you like but please do not use red. You avoid confusions with corrections in red color.
Please do not write on the back side of the problem descriptions. A separate sheet of paper for every problem seems to be a good idea sometimes.
Order the pages and the end of the exam. This make corrections much easier.
Often the reasons for failure are elementary mathematical problems. Get used to solve equations and linear equation systems.
Units and numbers: use common unit representations. The mechanical speed, for instance, has the unit m/s (not miles/week or m*Hz). A vaild result for a current is not i=0.00006274536329A. Use i=62.75µA instead.
Pocket calculator: Let a good pocket calculator do the whole work. Nowadays calculators know all constansts and common technical number representations. The example calculator on the right converts to proper units by the ENG key (ENGineering format). Your clacultor should be able to do this also. Many manufacturers offer these kind of pocket calculators.
---
© Kai Müller, 2002
Hochschule Bremerhaven, Institut für Automatisierungs- und Elektrotechnik.